Tim Cook
4236679217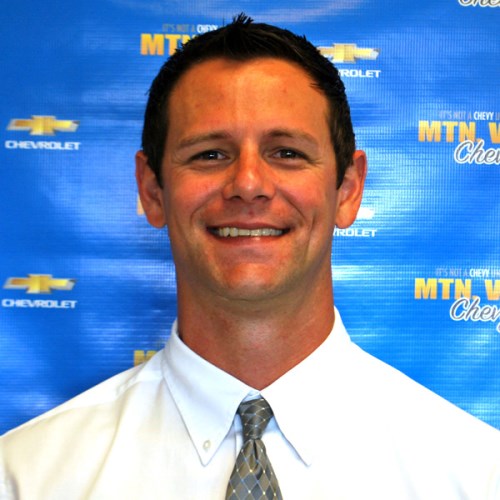 I joined the Mtn View Chevy sales staff about a year ago really not knowing what to expect. What I've found is a great team of qualified and committed sales colleagues, a management staff who cares not only about the staff they manage, but the customers we sell to, and ownership who foster a family atmosphere and work place which is a pleasure to come to each day.
I meet different people each day and enjoy the process of matching vehicle, budget and new owner.
I enjoy wakeboarding, fishing, and great family time on the awesome Chattanooga waterways.
Rating: